SA Severe Thunderstorm Warning: Large Hail, Heavy Rain, Damaging Winds
()


Download our new iPhone and Android Apps to be alerted anywhere in Australia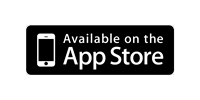 SA Severe Thunderstorm Warning: Large Hail, Heavy Rain, Damaging Winds
Source: Bureau of Meteorology

---


For people in the Adelaide Metropolitan, Mount Lofty Ranges, Flinders, Mid North, Riverland and parts of the Murraylands and North East Pastoral districts.

Issued at 2:52 pm Thursday, 12 July 2012.

Severe thunderstorms are likely to produce damaging winds, heavy rainfall that may lead to flash flooding and large hailstones in the warning area over the next several hours. Locations which may be affected include Adelaide, Clare, Murray Bridge, Victor Harbor, Hawker and Jamestown.

Heavy rain and marble-sized hail has been reported in parts of the Barossa Valley. Significant rainfall amounts include 24 mm in 30 minutes at Rowland Flat and 35 mm in 1 hour at Mount Adam.

The State Emergency Service advises that people should:
* Secure or put away loose items around your property.
* Move cars under cover or away from trees.
* Keep clear of fallen power lines.
* Don't drive, ride or walk through flood water.
* Keep clear of creeks and storm drains.
* Stay indoors, away from windows, while storms are nearby.
Unsubscribe or EWN Support | BoM Radar