Metcash Implements Innovative Climate Risk and Safety Initiative
Metcash are leading the business community in climate risk and safety by exploiting new innovations and capabilities that make their work places and operations safer and more resilient.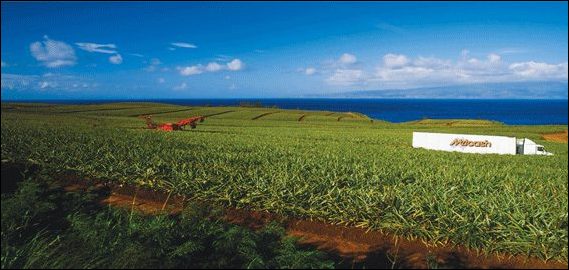 Metcash have taken the initiative in climate change adaptation and risk management by becoming a founding member of EWN's Climate, Risk and Safety (CRS) program. This demonstrates leadership in the business community by taking action to exploit new technologies and services that better protect people and operations across their entire business environment.
Metcash Trading Ltd is an ASX100 market leading company in the marketing and distribution of food and other fast moving consumer goods. They are a $10bn per annum business with 75 warehouse distribution centres around Australia and are actively committed to sustainability and enterprise risk management.
Louise Rhodes, Sustainability Manager for Metcash Trading Limited explains how EWN supports their climate change and risk management practices.....
Enterprise Risk Management is about holistic (enterprise-wide) management of risk. Good risk management helps with:
More informed risk taking and few surprises
Good corporate governance
Compliance with increased legislation
Improved relationship with our stakeholders
Risk is the likelihood of an event happening that will have an impact on our ability to achieve our objectives. Risk management is all about being proactive (rather than reactive) and reducing the likelihood (where possible) and consequences of risk events.
| | |
| --- | --- |
| | Business Continuity Management is a risk control activity undertaken to minimise the consequence of a risk event. BCM is usually to do with events that are usually rare (low likelihood) but with huge impact (consequences). BCM also (more than) usually relates to "natural disasters" etc that cannot be prevented however, by being more prepared (proactive) we can reduce the consequences if it does occur. Usually this involves having contingency plans in place e.g. backup power generator in case of power failure to minimise the consequences. |
Registering on the EWN website provides our site managers with timely warning on extreme weather conditions, and other events, including those which are unavoidable effects of climate change. With any such fore-warning, site management would be able to take appropriate measures (e.g. necessary evacuation etc) to ensure safety of our workers and stock.
Rather than just assuming "it won't happen to us" and therefore be unprepared, it is smarter to be prepared for the unthinkable. Every bit of information helps.
How we Implemented EWN
Via our existing risk management framework, we were able to include up to date membership of EWN as a mandatory measure to be undertaken by site managers at each Metcash site via their Business Continuity Plans. In practice, we used our database of contacts to create a format compatible to EWN then did a one click upload of each site, site manager and contact details. We then verified the details for each person by clicking the sign me up for EWN alerts check box under the my members listing. Once all staff we set to receive alerts, we sent out a test message to all staff advising about our partnership with EWN as Climate Risk and Safety members and founding sponsors, and advised them to take appropriate action to secure staff, property and stock when they receive alerts. It was quick and easy.