EWN Significant Weather Alerts Threat Map
EWN can supply detailed forecast outlooks to suit your needs. These can be for a whole state, a region or a specific location such as a mining operation.
EWN Alert Solutions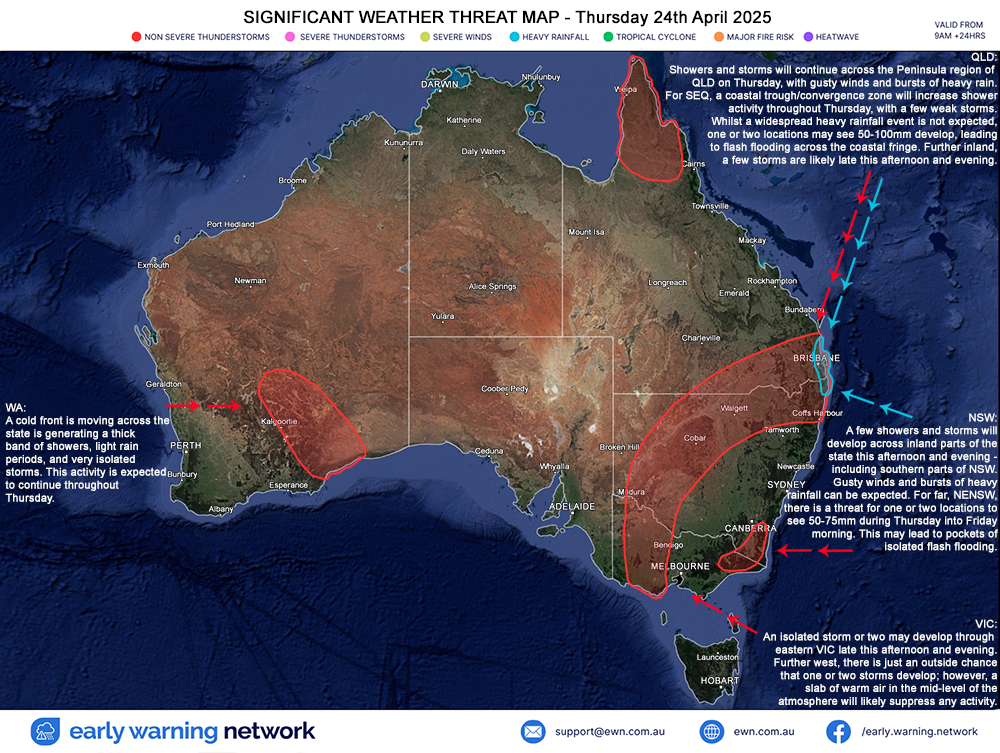 These maps and state-specific threats are also available daily on our Facebook pages.
Latest EWN Severe Weather Alerts
21/Sep/2018 04:03 PM
Source: QLD Rural Fire Service PREPARE TO LEAVE: DARTS CREEK (near Gladstone) vegetation fire as at 3.50pm Fri 21 Sept Bushfire warning level: WATCH AND ACT Queensland Fire and Emergency Services (QFES) advises there is a vegetation fire in Darts ...
Read more...