Twitter

Instagram

Facebook | QLD | NSW | VIC | TAS | SA | WA | NT | NZ
---
Wild weather set to batter southwest WA
3 October 2019
A cut-off low is expected to bring damaging winds across southwest WA from tomorrow morning, with showers and the risk of thunderstorms also expected to accompany the system.
The system is currently lying over the Indian Ocean and is slowly moving towards the coast, and is expected to rapidly deepen this evening and into the early hours of tomorrow morning.
The far southwest corner is expected to see some patchy rain and very isolated thunderstorms tonight and into tomorrow morning, with some isolated moderate falls expected along the coastal fringe of the South West district. Lighter falls will spread further east, however most areas will see less than 5mm.
However, the main feature over more populated areas will be the winds, which will increase on Friday morning and peak during the afternoon and evening.
Areas between Bunbury and Geraldton and east to Koorda will be the hardest hit with widespread wind gusts in excess of 70-80km/h, although those in exposed coastal and elevated areas (such as Rottnest Island) will see even stronger gusts, reaching in excess of 90-100km/h.
The winds will be strong and sustained enough to bring a significant risk of damage over southwest WA, with trees and powerlines likely to fall and power outages likely in some areas.
Further south in the the South West, Great Southern, South Coastal and South East Coastal districts, winds are not expected to be as strong, however thunderstorms will be much more prominent. These thunderstorms may be severe from as early as Friday morning, but particularly during the afternoon and evening, bringing the risk of large hail and damaging winds. In the South West, Great Southern and South Coastal districts, heavy falls are also possible with and independent of thunderstorms.
A high will cause conditions to ease on Saturday, with only light showers lingering along the coastal fringe by Sunday and temperatures a couple of degrees below average.
Image 1: Accumulated precipitation for southwest WA over the next two days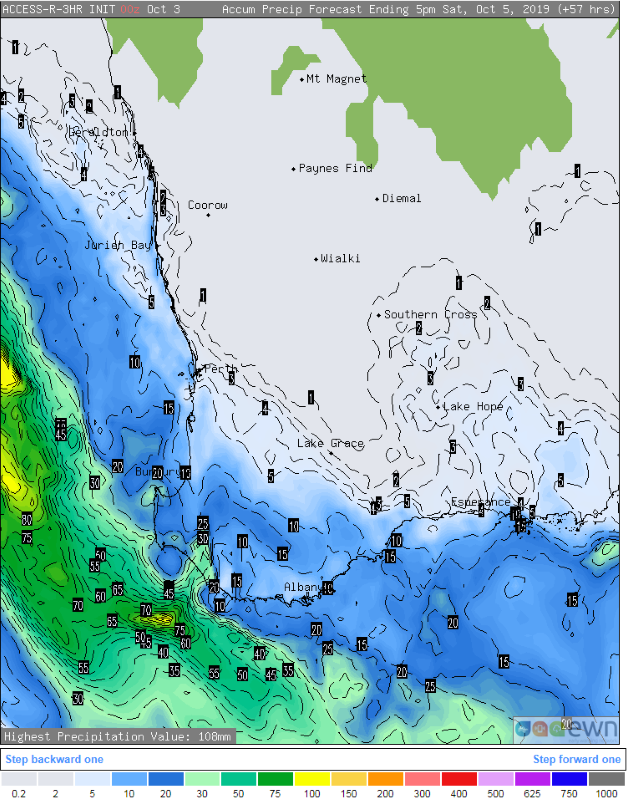 Image 2: Forecast Mean Sea level pressure and rain for 2pm Friday 4th October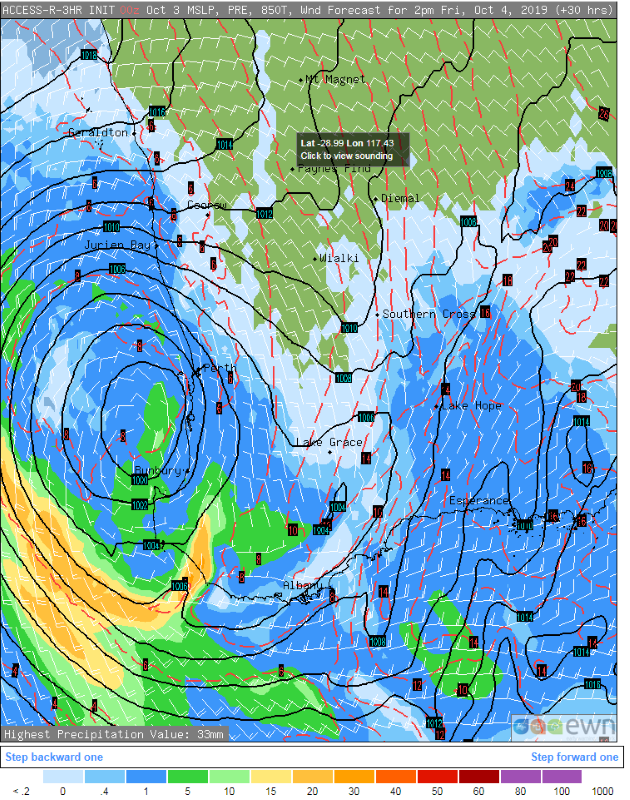 Image 3: Thunderstorm and precipitation forecast for Friday afternoon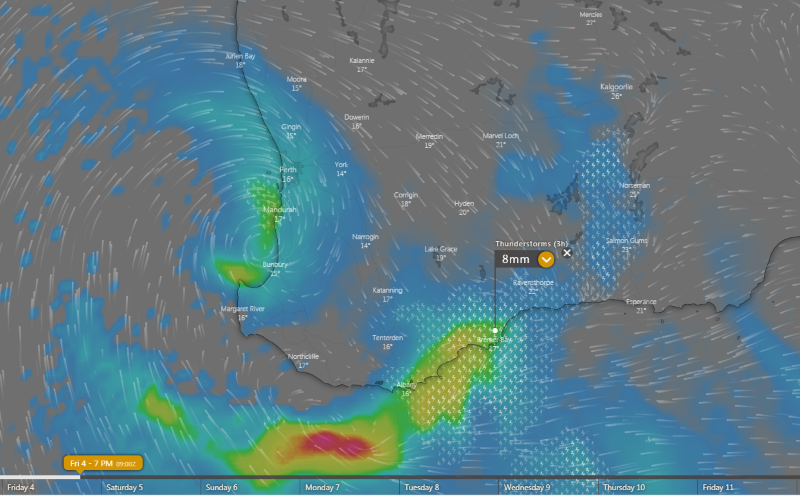 Image 4: Wind gust forecast for Friday afternoon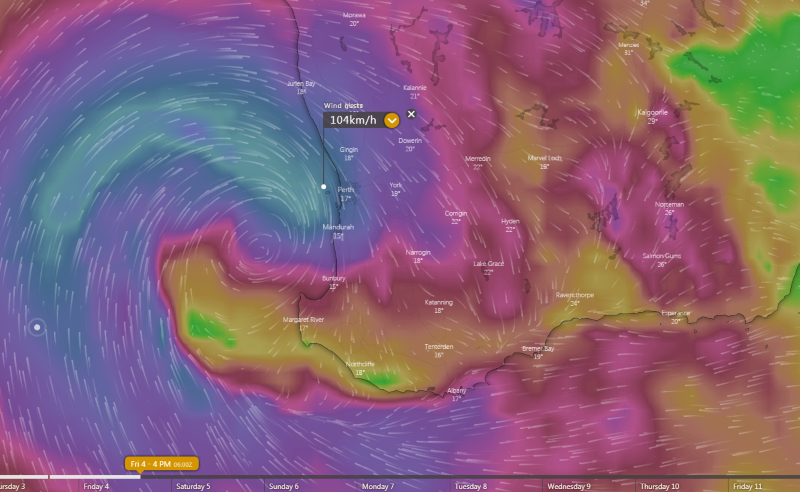 ---